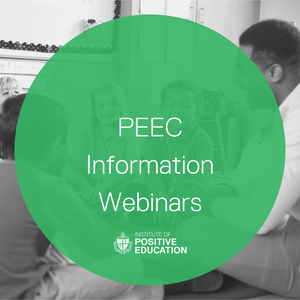 PEEC Information Webinars
14 October, 2021, 3:30pm (AEDT)
Join Curriculum Writer, Aimee Bloom, for a free half-hour webinar, giving an overview of PEEC, our new research-based curriculum written by teachers - for teachers. Explore lessons that fuse cutting-edge research from the field of Positive Psychology with high-impact teaching strategies. Discover how it is designed to act as a support while still offering the autonomy and flexibility that teachers need.
Our half-hour webinar will give you important and relevant information, while also providing you with an opportunity to have your questions about the curriculum answered live online. If you are interested in adopting a developmentally appropriate Positive Education programme in your school, please register at the link below to have a sneak peek at PEEC!
This event will be held on Zoom webinar, with a presentation followed by question time. Questions can be submitted beforehand via email.