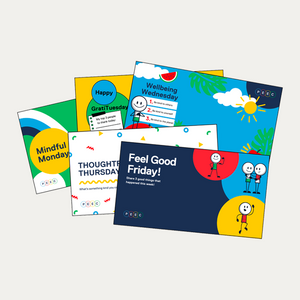 Positive Education Zoom Backgrounds
With many of our schools teaching remotely, our team have created a series of free, fun Positive Education-themed virtual backgrounds for use by teachers. Each virtual background focuses on a different wellbeing strategy and features Institute favourite Nic the Stick.
We hope you and your school community find this resource to be of support during this time. 
To access this resource, add it to your cart, and check out. You will be sent a download link to the email address provided.
If you have any feedback about this product, or any of our other PEEC resources, please let us know at: institutecurricululm@ggs.vic.edu.au.